EVERLEGAL is in the final of "Legal Awards 2019"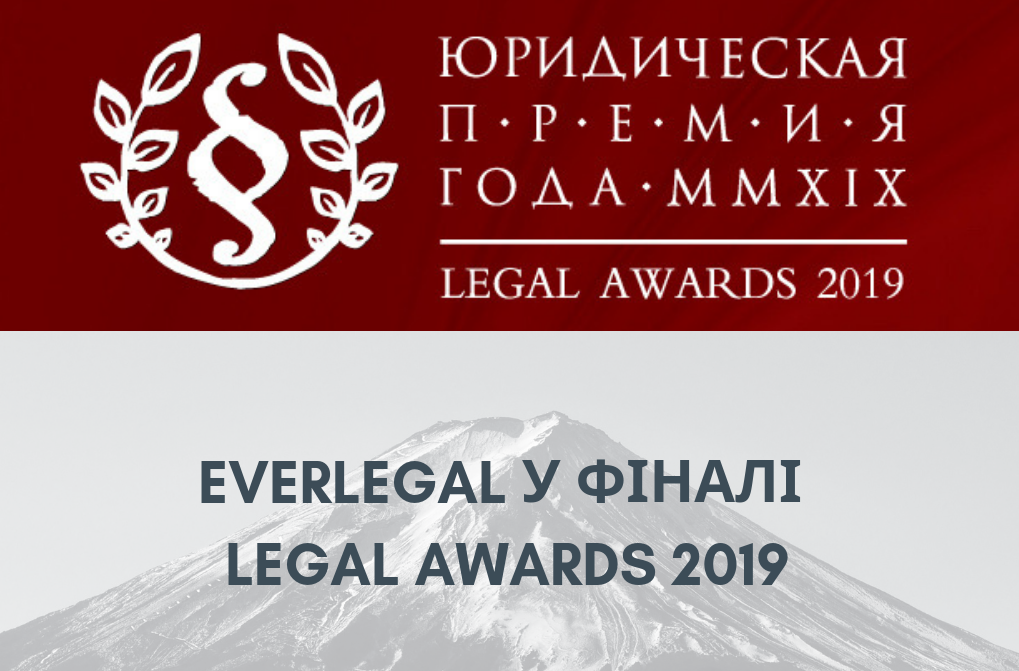 "Yuridicheskaya Praktika" ("Legal Practice") newspaper, the prominent Ukrainian legal publication, has published the list of "Legal Awards 2019" finalists!
We are pleased to announce that EVERLEGAL is among finalists in three nominations:
1. "Law Firm - Breakthrough of the year"
2. "Law firm of the year in the field of Energy"
3. "Best litigation lawyer" (Andriy Porayko)
We sincerely thank "Yuridicheskaya Praktika" for the high appreciation of our team's achievements during the research and for all our colleagues for their excellent work!
We look forward to the results of the "Legal Awards 2019" contest.
To see the finalists of the competition in all nominations, please follow by the link.