EVERLEGAL running 11th WIZZ AIR KYIV CITY MARATHON 2020 ONLINE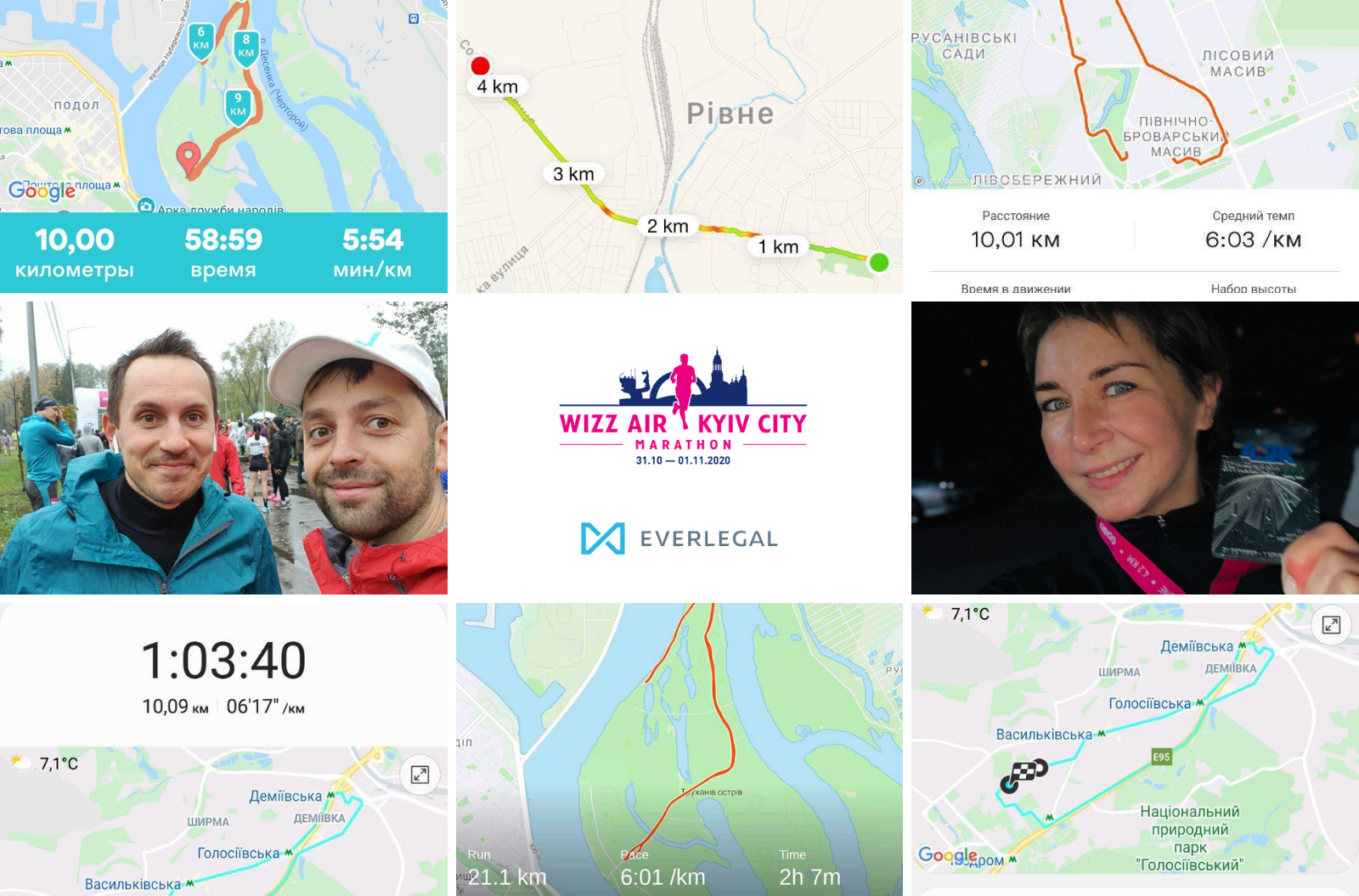 From October 31 to November 1, despite the rain and laziness of the weekend, EVERLEGAL team joined the 11th WIZZ AIR KYIV CITY MARATHON 2020 Online, which brought together about 4,300 runners from 43 countries.
This year's marathon took place online, ie without a joint start, a crowd of fans and hugs at the finish. The start and finish area was organised on Trukhaniv Island, where runners were supported by friends and volunteers.
We are glad to have the opportunity to get some bright emotions, drive and a sense of unity with runners across the country! We truly thank Run Ukraine for the organisation!
We wish everyone health and strong spirit!