Compensation for damages from illegal prosecution or conviction: reality or not?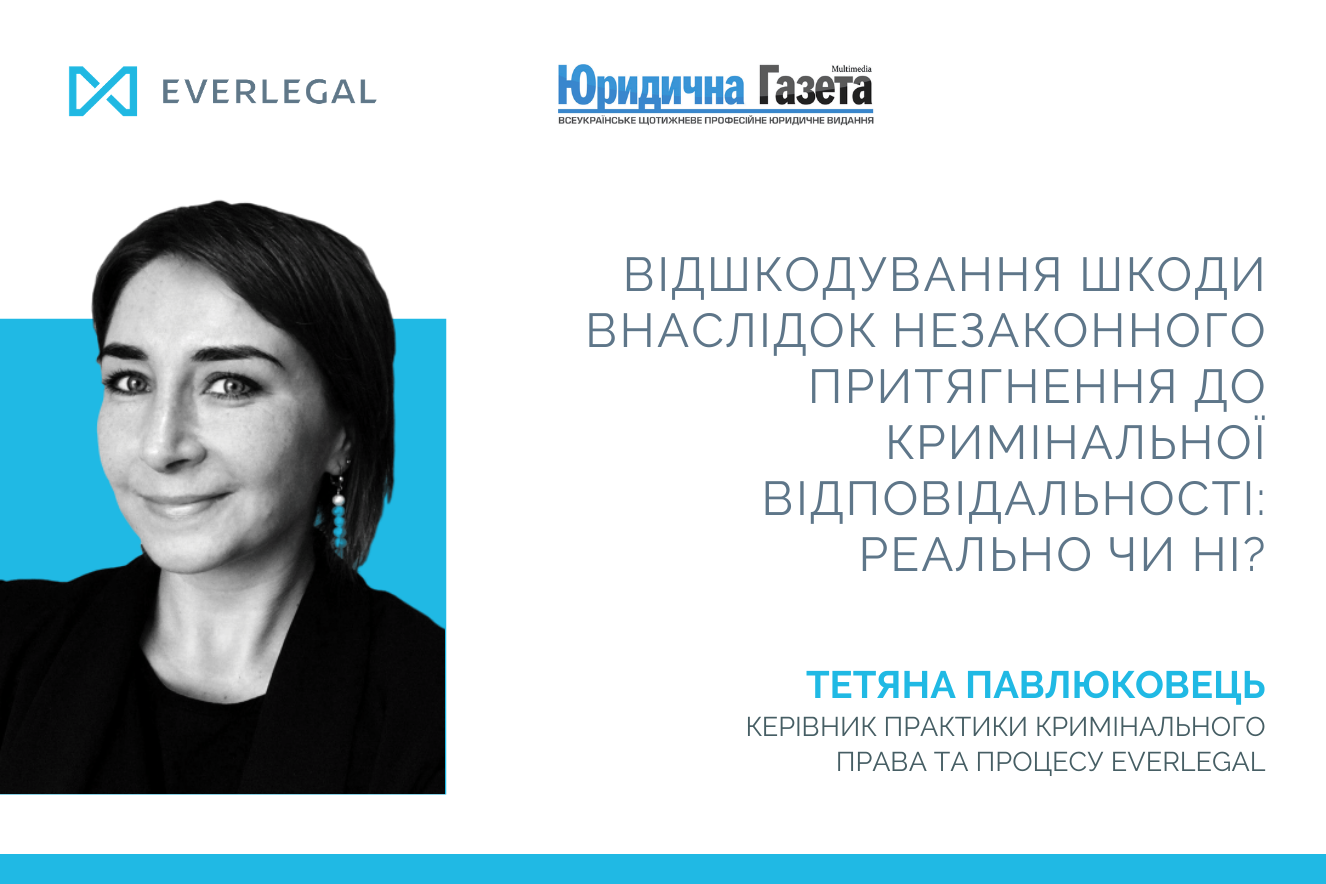 For a person who has been unlawfully prosecuted or detained, no compensation will be sufficient for the lost period of life (any compensation is not enough for the lost period of life).

So should a person start red tape with compensation for damage?
Look for the algorithm of actions in the new article by Tetiana Pavliukovets, Senior Associate, head of Criminal defence practice at EVERLEGAL, for the profile editorial "Yurydychna Gazeta".
Read the article at the link.
*The article is available in Ukrainian only.