EVERLEGAL at VI Legal Banking Forum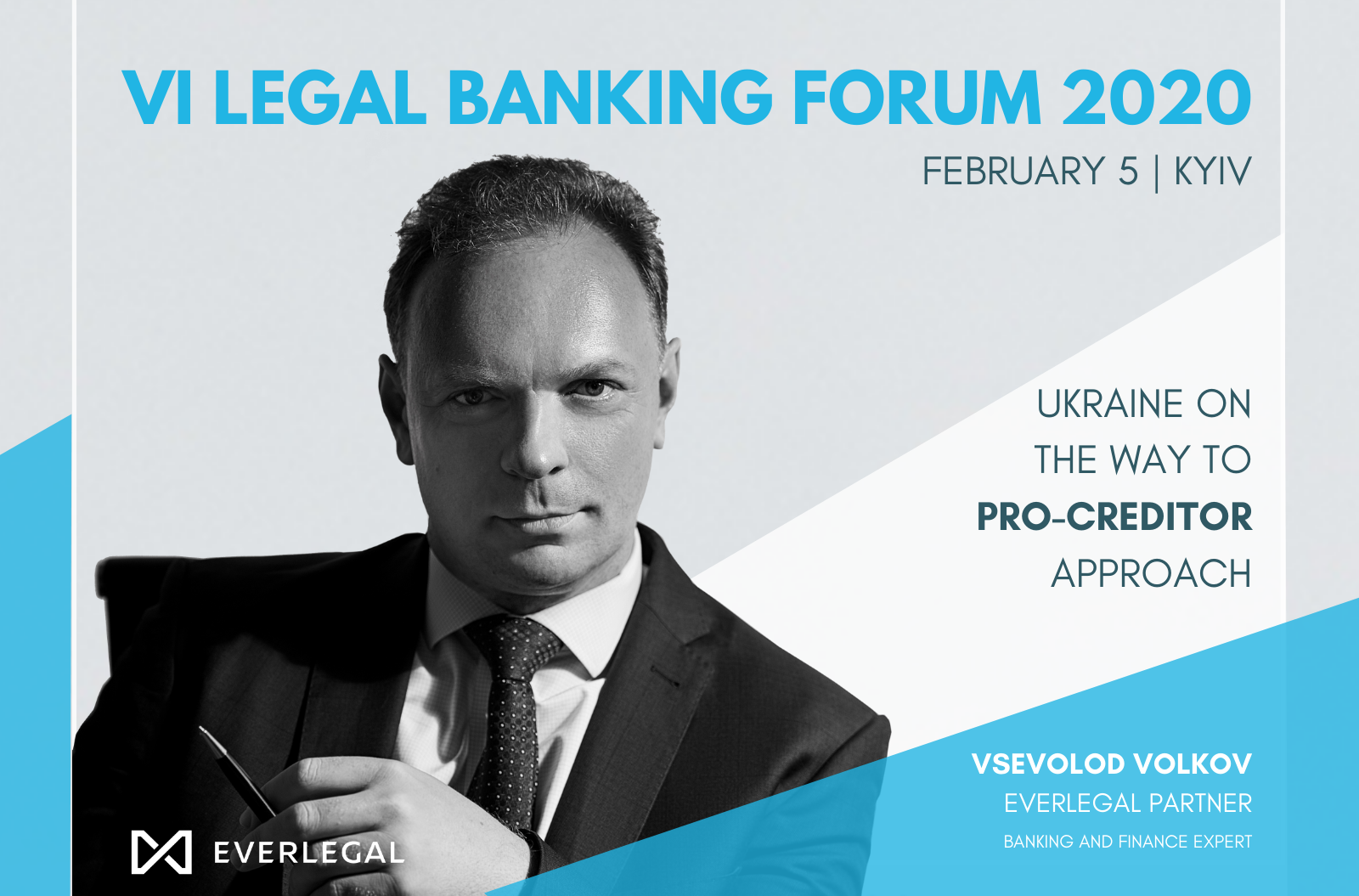 On 5 February 2020, the VI Legal Banking Forum took place in Kyiv where more than 200 participants were discussing the current trends of the Ukrainian banking and financial sector. During the forum, experts spoke about the issues of the Ukrainian banking landscape, issues of competition in the financial sector, internal and external effects of bad loans for banks and clients, problems of finding and returning assets.
One of the expert speakers was Vsevolod Volkov, EVERLEGAL partner, co-head of Banking and Finance practice, who shared with the participants about his views regarding additional steps and mechanisms which have to be introduced to promote and strengthen pro-creditor approach in insolvency proceedings.
- You can see a detailed presentation of Vsevolod by following the link
- More information about the speaker by the link
The culmination of the forum was the "Bank of 2020" award ceremony where EVERLEGAL had the honor to present an award to the 2020 best Ukrainian bank with private capital among big banks - First International Ukrainian Bank.

We congratulate all the winners of the "Bank of 2020" award with significant achievements in their development!
We are thankful to the organizers - Yurydychna Praktyka and Financial Club - for the high level of organization of the forum.