EVERLEGAL is a TOP 20 Ukrainian Law Firm 2019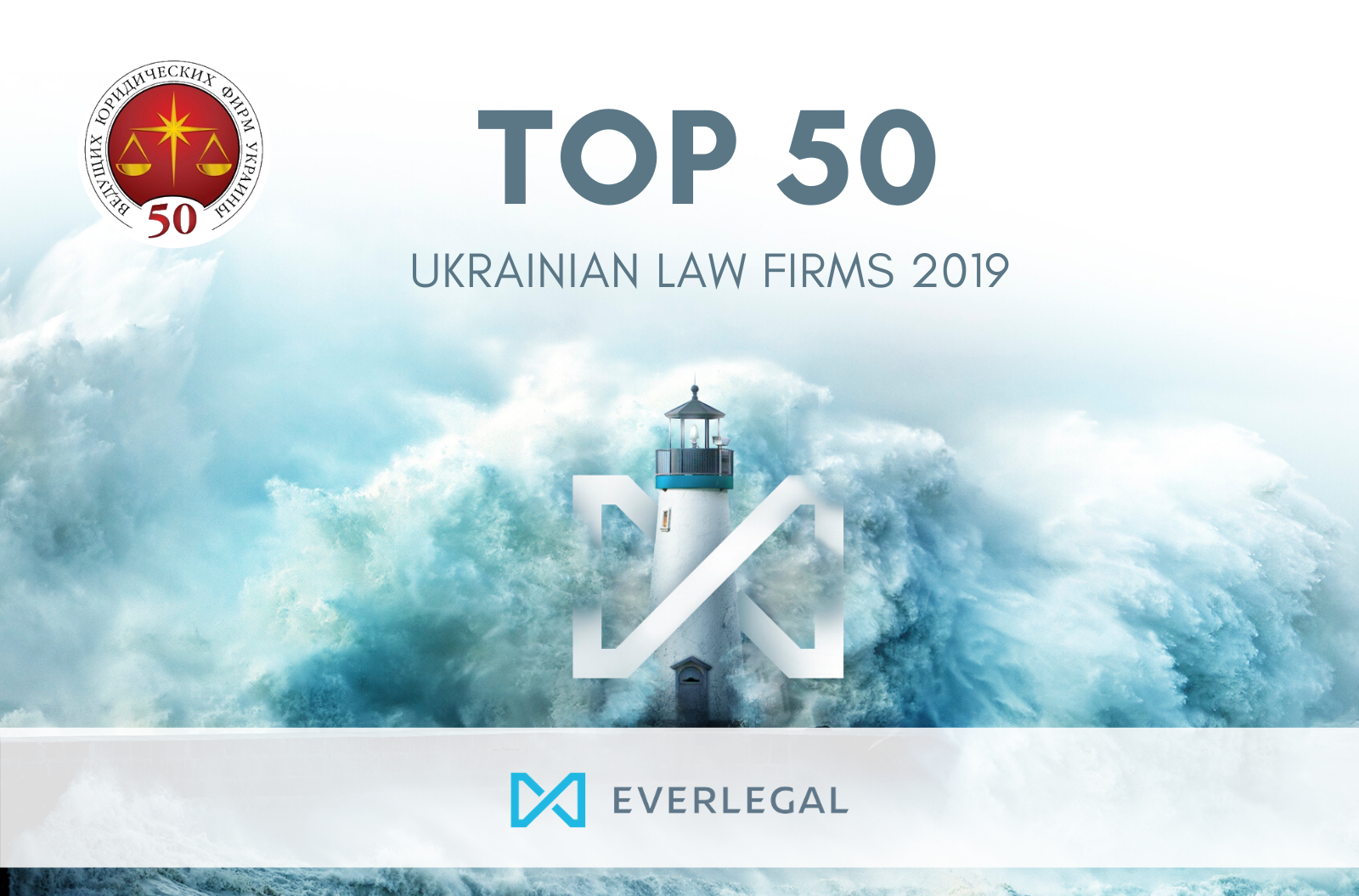 On 2 December 2019, the "Yuridicheskaya Praktika" ("Legal Practice"), the prominent Ukrainian legal publication, published the results of its annual "TOP 50 Ukrainian Law Firms" ranking.
According to the ranking, this year EVERLEGAL joined the cohort of the leading TOP-20 Ukrainian law firms, proudly occupying the 19th place in the rankings. This is a 9-position rise compared to the previous year! It is a significant achievement in the progressive development of our company.
In addition, EVERLEGAL was recognised among the market leaders in three of our key practice areas:
Energy and Natural Resources (4th place among Top 10);
Employment (8th place among Top 10); and
Agriculture (10th place among Top 10).
These acknowledgments underscore our expertise and experience in those practices. We are very proud of the results and extremely grateful to our clients, members of the EVERLEGAL team and our peers who made these achievements possible. Onwards and upwards!
You can see the results of the ranking by following the LINK.
* The results of the ranking are available in Russian only.