M&A Market in Ukraine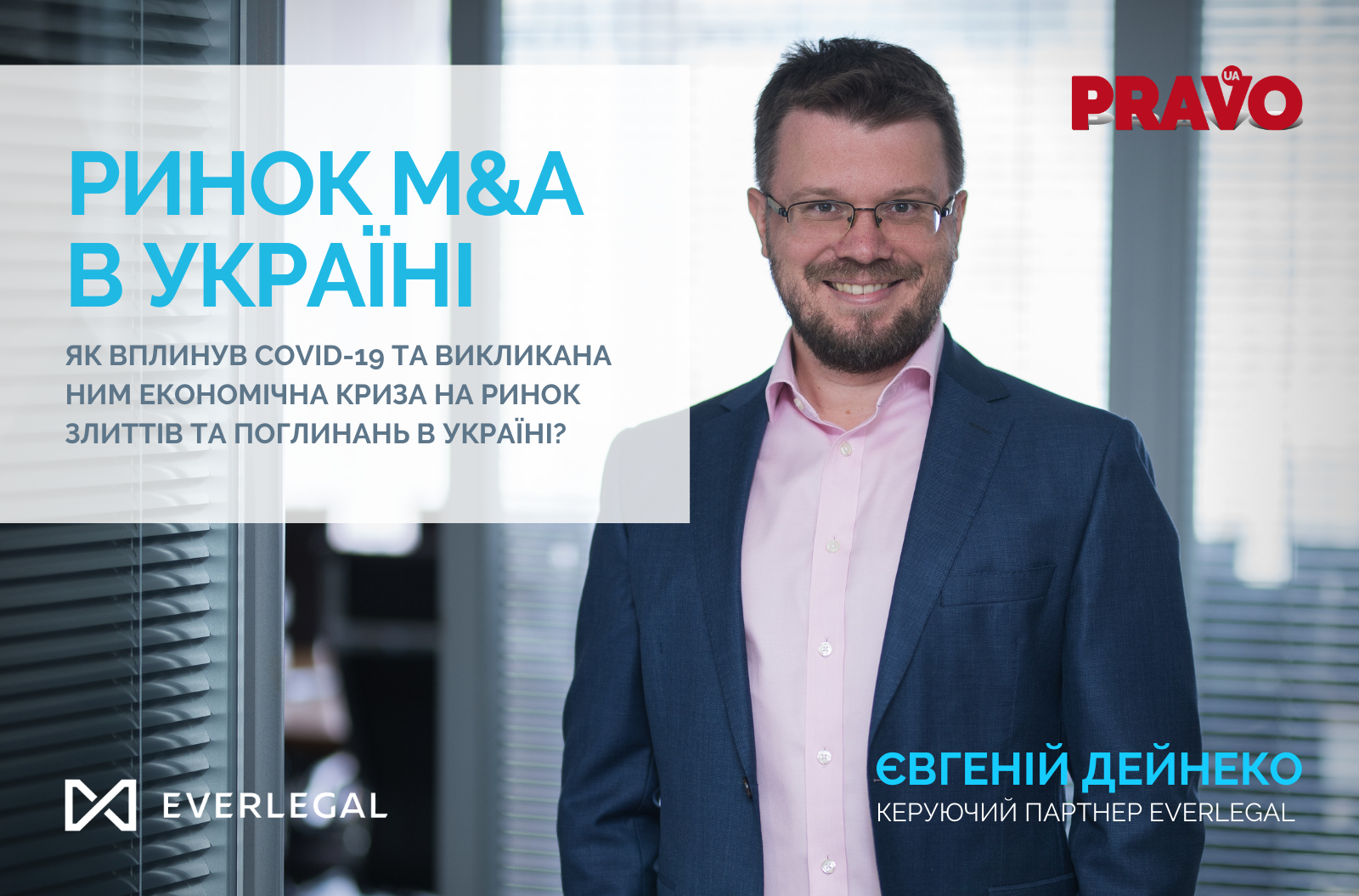 "We remain an attractive jurisdiction for investments, though it is not enough to send a message to the world about it, it has to be supported by specific cases" - Yevheniy Deyneko, managing partner at EVERLEGAL.
What now has a greater impact on the M&A market in Ukraine: economic, political or legal factors?
What assets are currently being up for sale? In what areas of the economy?
What are the peculiarities of the acquisition of state-owned assets? What are the risks?
What to do if a pandemic is caught halfway before the deal is completed?
Find the answers to these and many other relevant questions in an interview with EVERLEGAL Managing Partner Yevheniy Deyneko for the profile editorial "Yurydychna Praktyka" at the link.