Online discussion: Memorandum between the Government and RES investors. Implications for the industry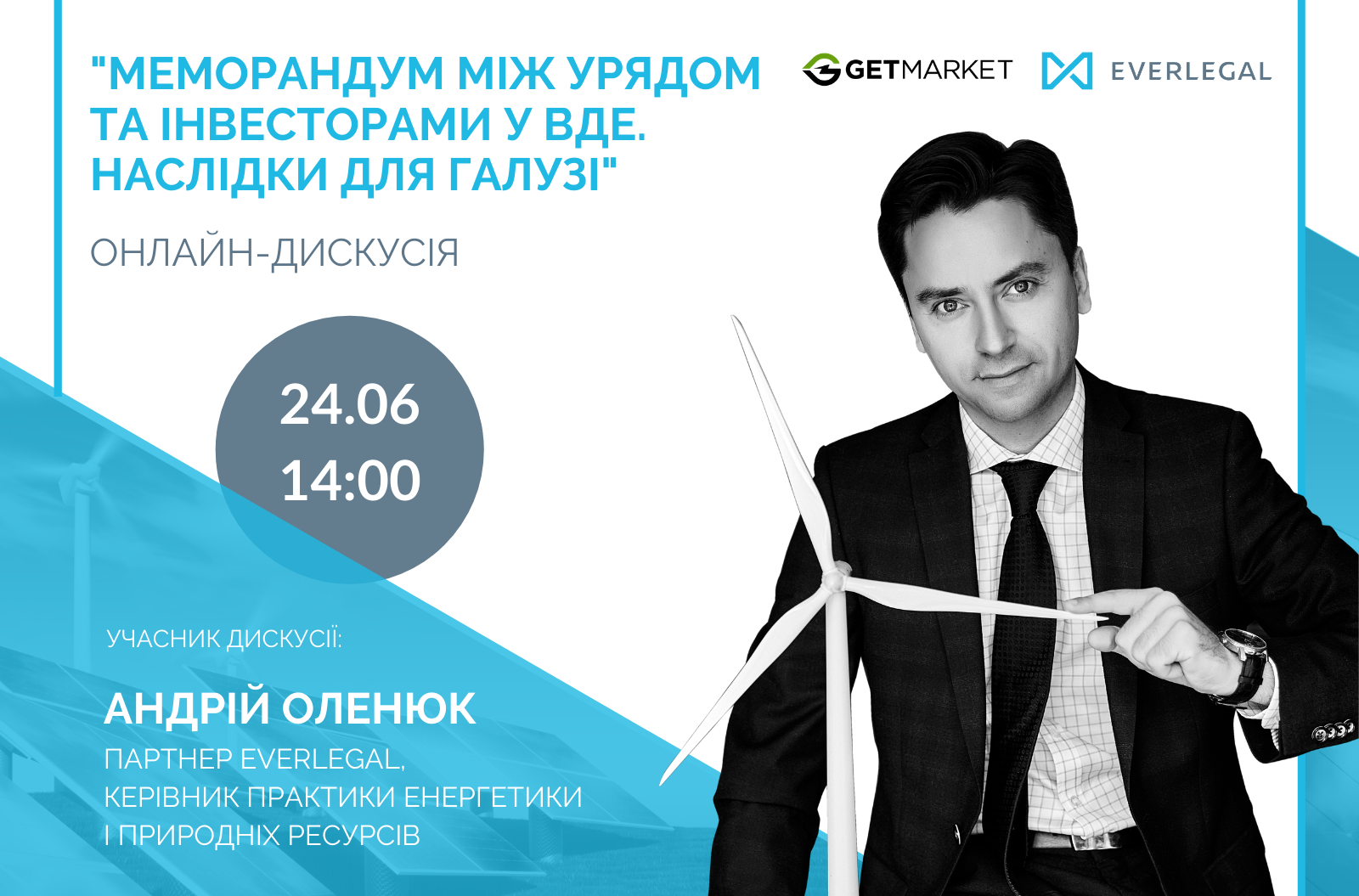 The Memorandum between the Government and investors on changes in renewable energy support mechanisms has finally been signed. It should address tariff restructuring, liability for imbalances, and the introduction of new capacity. Relevant bills have already appeared on the Parliament's website.
What will it bring to the energy market, and to each project?
Discussion Questions:
1. What are the final terms of the Memorandum?
2. How will the adoption of the Memorandum affect the deficit of the Guaranteed Buyer and other crisis phenomena in the industry?
3. How does the change in support translate into the reality of each energy project, and the industry as a whole?
4. Do market players have grounds to appeal the Government's decisions?
Members:
Andriy Olenyuk, EVERLEGAL partner
Oleg Gramotenko, Founder and CEO of TeslaEnergo
Andrew Konechenkov, Chairman at Ukrainian Wind Energy Association, Vice President at World Wind Energy Association
Oleksandra Gumeniuk, Director at European-Ukrainian Energy Agency
Artem Semenyshyn, CEO at Solar Energy Association Of Ukraine
Moderator:
Maksym Babaiev, CEO at GetMarket
Online discussion will take place on June 24, 2020 from 14:00 to 14:30.
The link to the discussion will be sent only to registered participants.
Registration form is available at the LINK.
*Working language - Ukrainian.