The global leader in renewable energy enters the Ukrainian market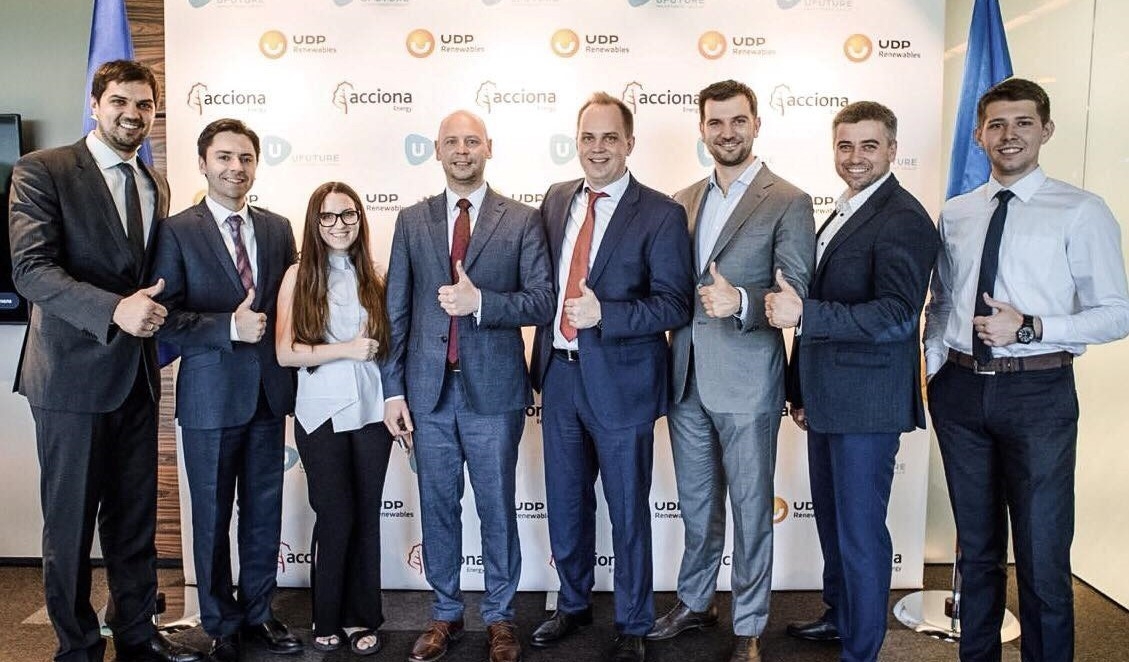 An outstanding event for the green energy market of Ukraine!
EVERLEGAL is pleased to congratulate the UDP Renewables team with the involvement of Acciona Energia, the global leader in renewable energy in the Ukrainian market!
On June 6, 2018, representatives of the two companies signed agreements, according to which Acciona Energia will invest in a solar power plant in the Kyiv region, where UDP Renewables will be the local partner of the global leader. The managing partner of UDP Renewables Sergiy Yevtushenko pointed out: "The emergence of the first global industry player in Ukraine means a quantum leap of the renewable energy market. It is a signal for other international investors, which will trigger players in the local market and escalate competition."

EVERLEGAL is pleased to be part of such a major event in the field of renewable energy in Ukraine. Our team provided legal support for the transaction on behalf of UDP Renewables.
We congratulate our clients on such an extraordinary event and we wish them rapid development in the future.
EVER MORE SUCCESS!