Ukraine tightens rules about disclosure of ultimate beneficial owners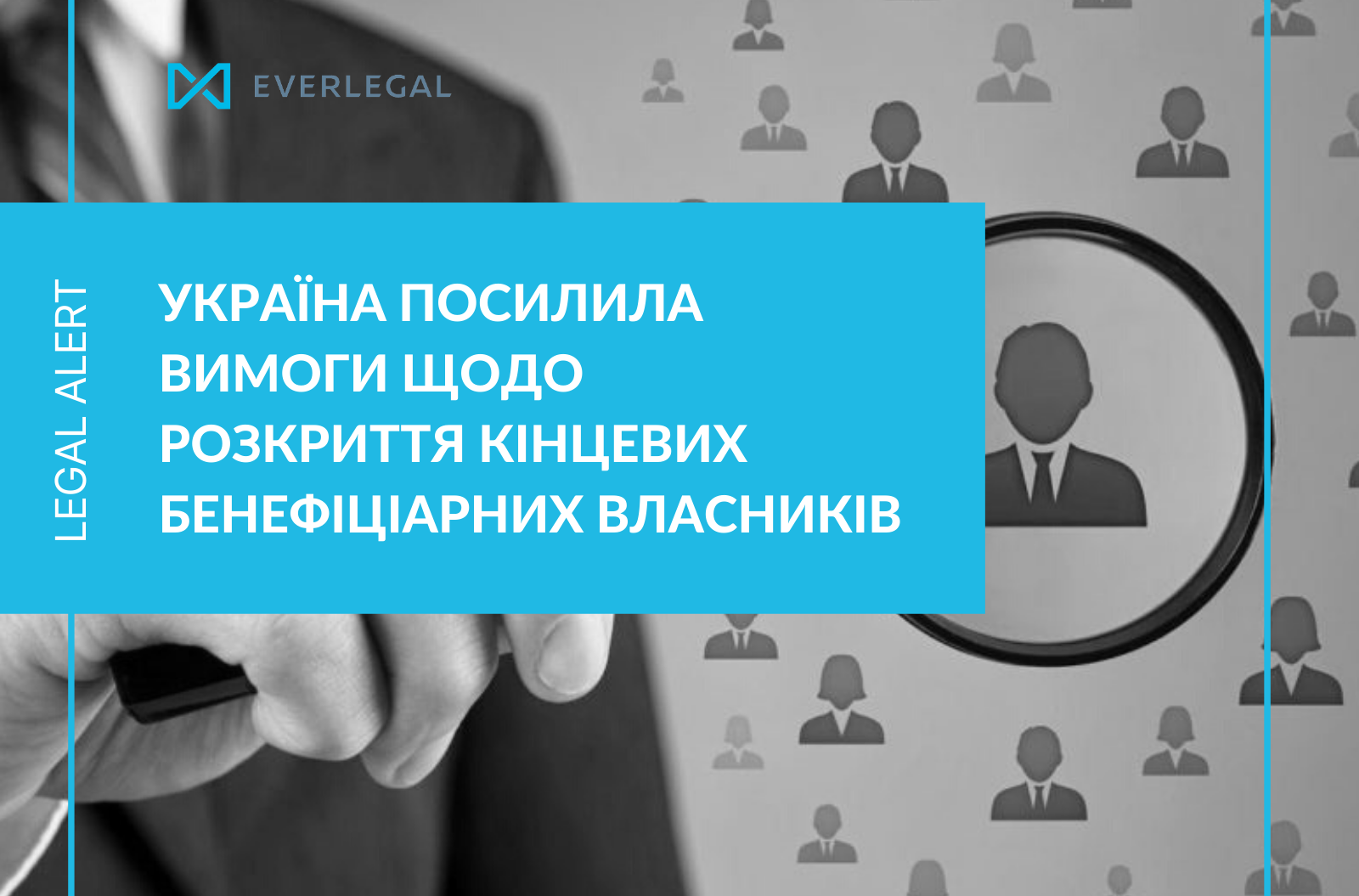 On 28 April 2020 the Law of Ukraine No. 361-IX "On Prevention of and Counteraction to Legalisation (Laundering) of the Proceeds of Crime, Terrorism Financing and Financing Proliferation of Weapons of Mass Destruction" (the "Law") came into force. The Law further enhances Ukraine's AML regime and, inter alia, introduces the new requirements for disclosure by Ukrainian companies of their ultimate beneficial owners (the "UBOs") to the state registration authorities.
Given that the Law significantly increases the liability of the companies' managers for non-disclosure / delayed disclosure of the information on the UBOs (as mentioned in detail below) we recommend our clients to review the relevant law requirements in the new legal alert prepared by EVERLEGAL lawyers at the LINK.