Webinar EVERLEGAL "Vendor DD: why does your business need it?"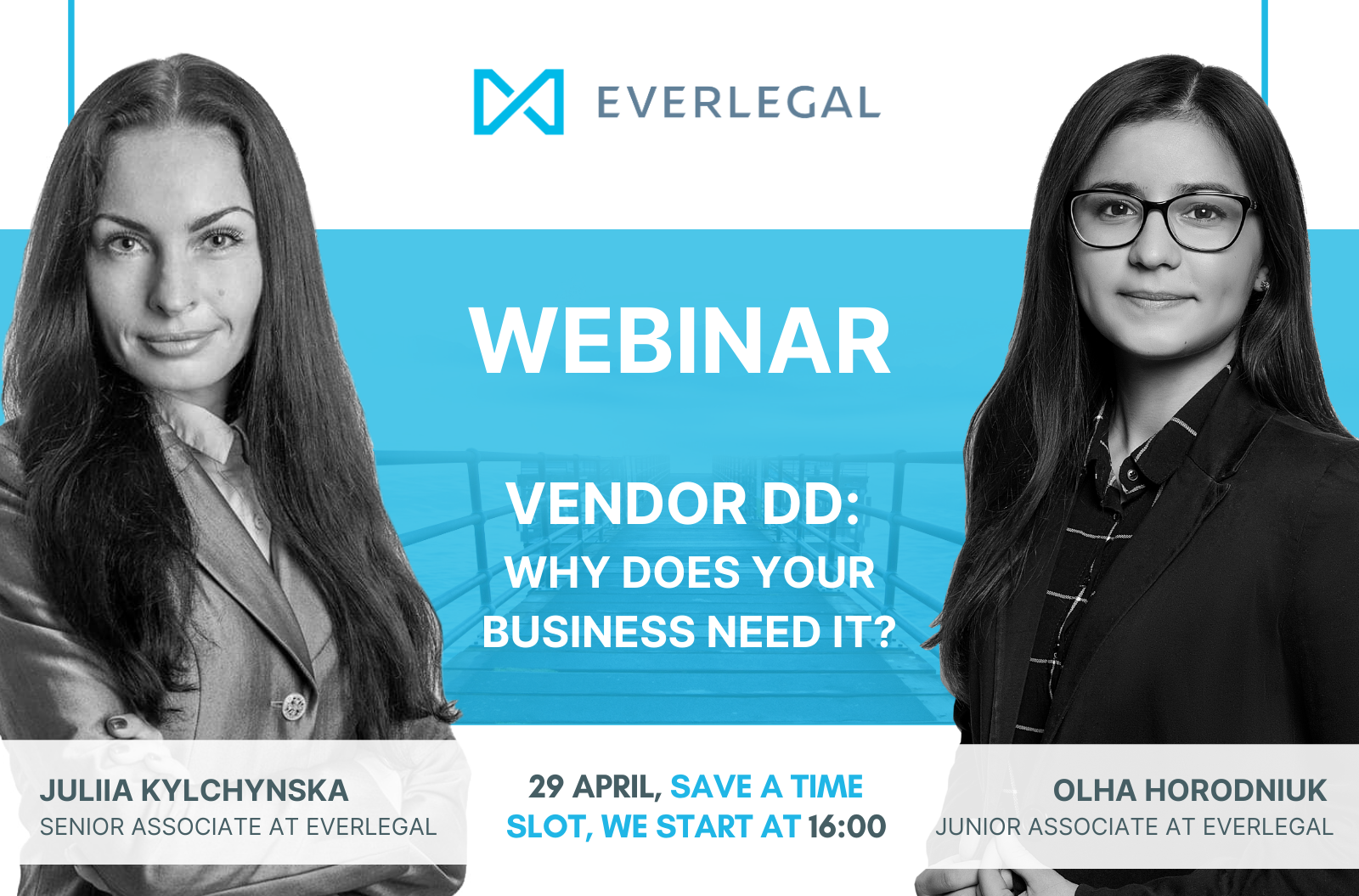 EVERLEGAL is pleased to invite you to the upcoming Knowledge Webinar "Vendor DD: why does your business need it?"
Date: 29.04.20
Time: 16:00 - 17:30
Place: webinar in Zoom
During the webinar we will discuss:
A Vendor DD, its types and why it is a "must have" for business optimisation
Examples when the Vendor DD is required
Key advantages and benefits of theVendor DD for a business owner
Performing the Vendor DD: a detailed overview of the relevant internal procedures
Scope of review and legal risks' assessment
This webinar will be useful for:
Business owners, regardless of industry (IT, agro, energy, pharma, banking and financial sector, retail, real estate, infrastructure, FMCG, etc.), CEO, CFO, heads of legal departments, in-house lawyers, investment banking professionals.
Speakers:
Working language of the event will be Ukrainian. Simultaneous translation will not be provided.
Participation is free for registered members only. Registration is open at the LINK
On the scheduled date of the webinar you will be emailed with a link to join the event!
If you have any questions, please contact Daria Kravets, Marketing & PR Manager EVERLEGAL: kravets@everlegal.ua