EVERLEGAL became a legal partner of the crowdfunding platform for startups BeFunders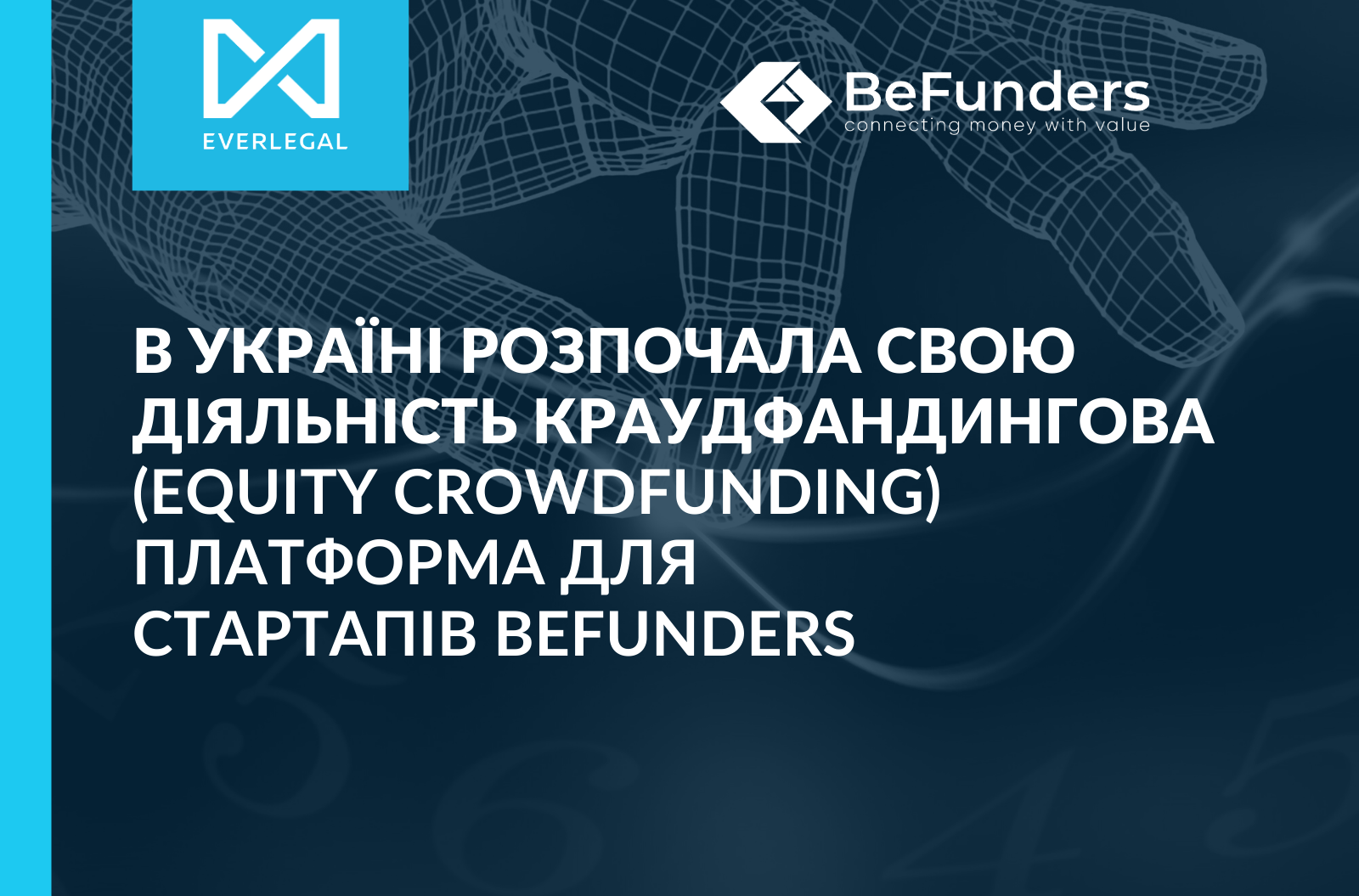 The equity crowdfunding platform for startups BeFunders has started its operation in Ukraine.
This is a unique platform for Ukraine, which already helps startups to attract funding at an early stage and legally formalize the relationship between investor and startup, avoiding risks for both parties.
BeFunders was founded by analogy with Seedrs, Crowdcube, Seedinvest – the world's most famous equity crowdfunding platforms, whose effectiveness has been tested over time.
The platform is designed for startups financing and will create conditions for startups cooperation with investors in Ukraine. That said, virtually anyone in Ukraine will be able to act as an investor and support Ukrainian startups, and startups, in turn, will be able to raise funds to develop their ideas.
For enabling the cooperation BeFunders offers:
providing startups with a guideline that will allow them to analyse whether the startup will succeed in the market, i.e. whether it will be able to "play in the top business league" in the future;
providing information for startups on how to correct mistakes and improve the concept of future startup;
providing assistance in successfully passing the financial transparency test for investment attraction;
creating favourable conditions for cooperation between startups and investors; and
providing a sample investment agreement between the startup and investors.
The platform was founded by Andriy Porada and Anna Sapuntsova - experienced professionals in the field of finance, financial markets, operations management and business transformation.
EVERLEGAL has joined BeFunders as a legal partner. EVERLEGAL's Innovation and Technology practice team will also provide legal support for startups in matters of company registration and further assistance of their operation.
Demium Startups is another partner of BeFunders. Demium Startups is a Spanish business incubator, which has successfully organized more than 150 startups in 7 countries.
For more information on BeFunders, please refer to the SITE.