EVERLEGAL reinforces its commitment in the Sustainable Development direction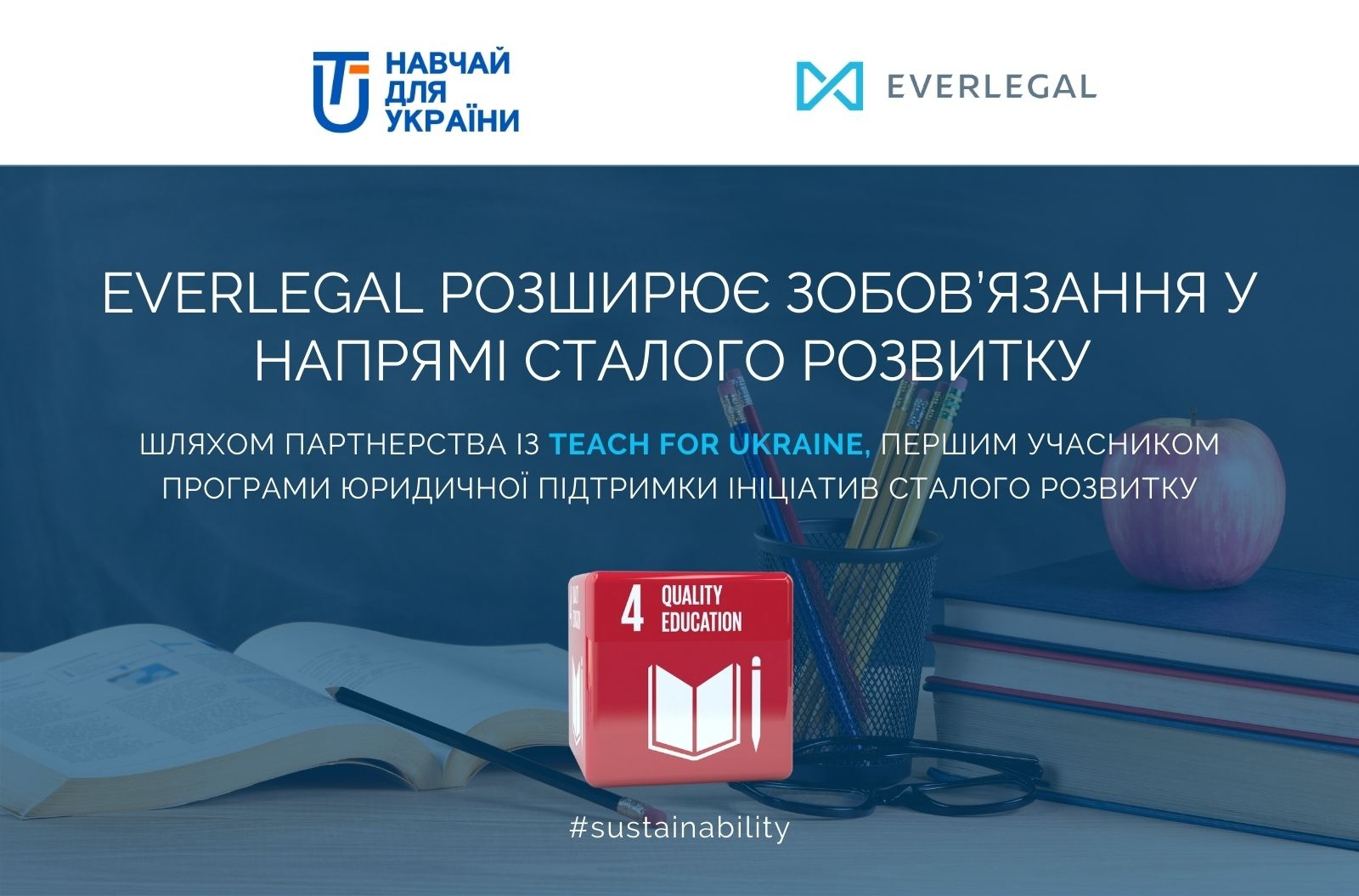 Teach for Ukraine is the first participant of the legal support program for sustainability initiatives.

EVERLEGAL's Sustainability team will devote 100 hours of our lawyers' time to support the organisation in order to contribute to Goal 4.

EVERLEGAL will provide legal support for an organisation in connection with the reorganisation of governing bodies, preparation and approval of internal regulations, and organisation of contractual relations with the members of a program and educational institutions.

By supporting Teach for Ukraine, we will contribute to their core mission: to develop a leadership community to expand educational opportunities in children's lives today and systemic improvements in the life of the country tomorrow.

"We are pleased to accelerate the progress of our team in the direction that meets the UN Sustainable Development Goals by integrating sustainable development into the business processes of our company, as well as becoming a model of how legal or any other business in Ukraine can strengthen its efforts in this direction", explained Andriy Olenyuk, partner and co-head of Sustainable Development practice at EVERLEGAL.
More about Teach for Ukraine at the link.