UDP Renewables launches its third solar power project in Ukraine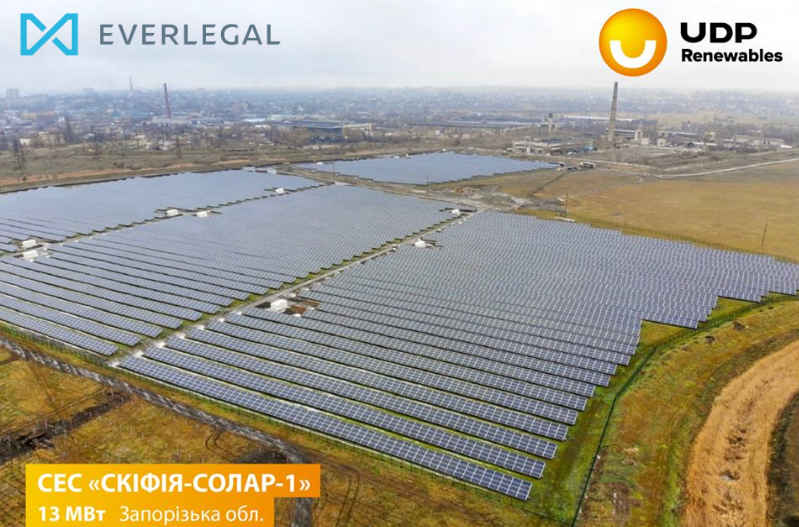 On March 1, 2019, UDP Renewables launched into commercial operation its third solar power plant Scythia-Solar-1 having 13 MW nominal capacity, in Zaporizhzhya region of Ukraine. Project investments have exceeded EUR 10.1 million.
The new facility occupies an area of 20 hectares. There have been 38, 232 solar panels manufactured by Jinko Solar (a leading global solar energy company) installed at the plant. Such a number of modules allows generating about 16.2 GWh. electricity per year. This volume is enough to provide "pure" electricity to more than 6,500 Ukrainian households.
During the construction of the project, UDP Renewables has traditionally focused on cooperation with domestic equipment manufacturers and services providers. The general contractor of the project was a Ukrainian EPC company KNESS. The financial partner of the project is Ukrgasbank.
EVERLEGAL team has provided legal support to this project. We are very excited to be part of such a major renewable energy event, and we sincerely congratulate UDP Renewables on their new achievement.