EVERLEGAL Corporate team is growing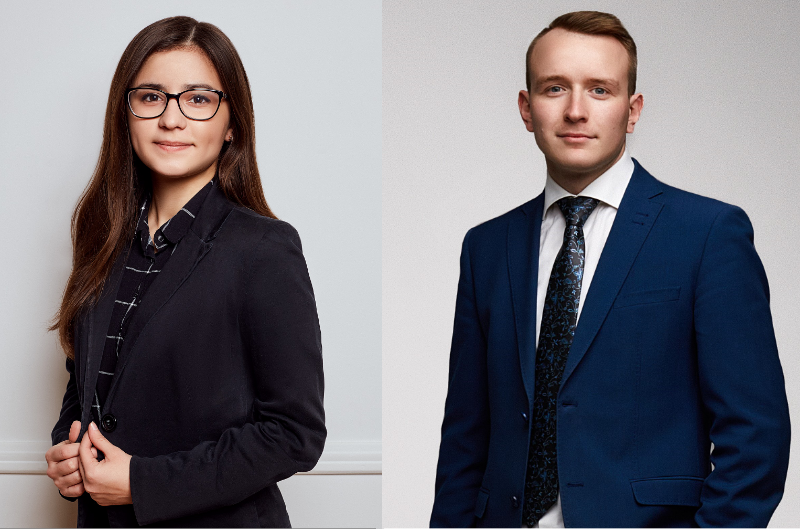 Two lawyers have recently joined EVERLEGAL. We are delighted to welcome Olha Horodniuk and Vladyslav Lazarevych as the new members of our Corporate team.
Olha Horodniuk has joined EVERLEGAL as a Junior Associate at Corporate and M&A practice group. Her practice will be focused on the Energy sector. Apart from corporate and M&A matters, Olha advises client on energy related regulatory issues and on employment matters.
In addition to her professional interests, Olha is passionate about taking part in moot courts competitions in public international law and in arbitration, playing the piano and playing basketball.
Vladyslav Lazarevych has joined the firm as a Junior Associate at Corporate and M&A practice group. Vladyslav will focus his practice on Corporate and Energy law. He also has experience in real estate and employment matters. Vladyslav plans to pass the advocate's exam to be able to represent clients in courts.
Outside the office Vladyslav is interested in football and travelling.
As usual we engage all of our staff into sports related activities and events abundant at the firm. We are confident that both Olha and Vlad will make a great contribution to the EVERLEGAL's active lifestyle initiatives!
We are happy to welcome both of our new lawyers to the team!
VLADYSLAV LAZAREVYCH - JUNIOR ASSOCIATE AT EVERLEGAL
OLHA HORODNIUK - JUNIOR ASSOCIATE AT EVERLEGAL