Draft Law No. 2386: main ideas and consequences for the market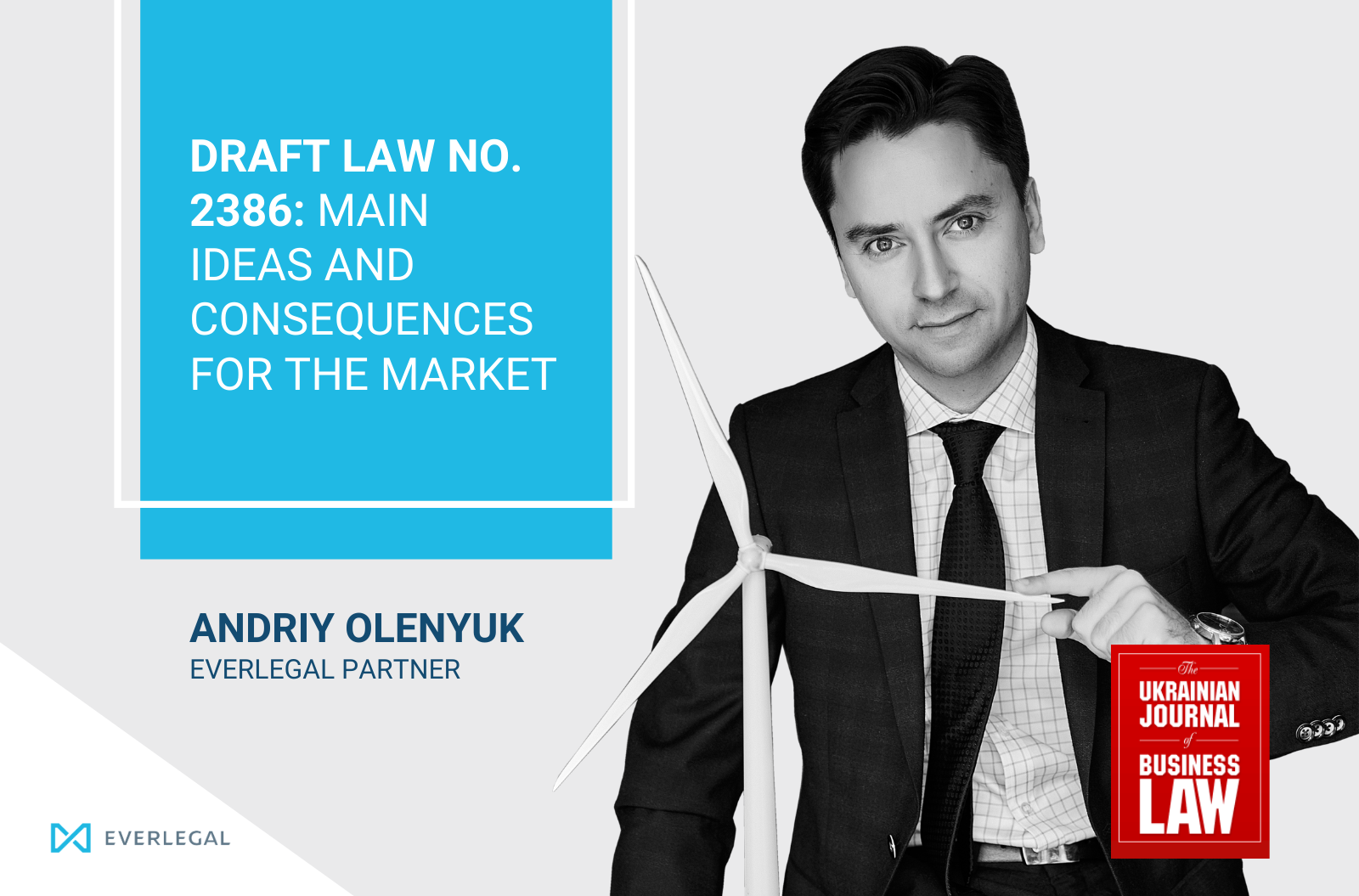 Parliament adopted Draft Law No. 2386 On Debt Repayment Measures on the Wholesale Electricity Market. What are its main ideas, and what can its consequences be for the market?
Read in the article by EVERLEGAL partner Andriy Olenyuk below or at the link.
In this article you will find:
Accounts with a special mode of use

Assignment of rights

An indebtedness charge-off

Additional capitalisation