EVERLEGAL at Ukrainian Arbitration Forum 2020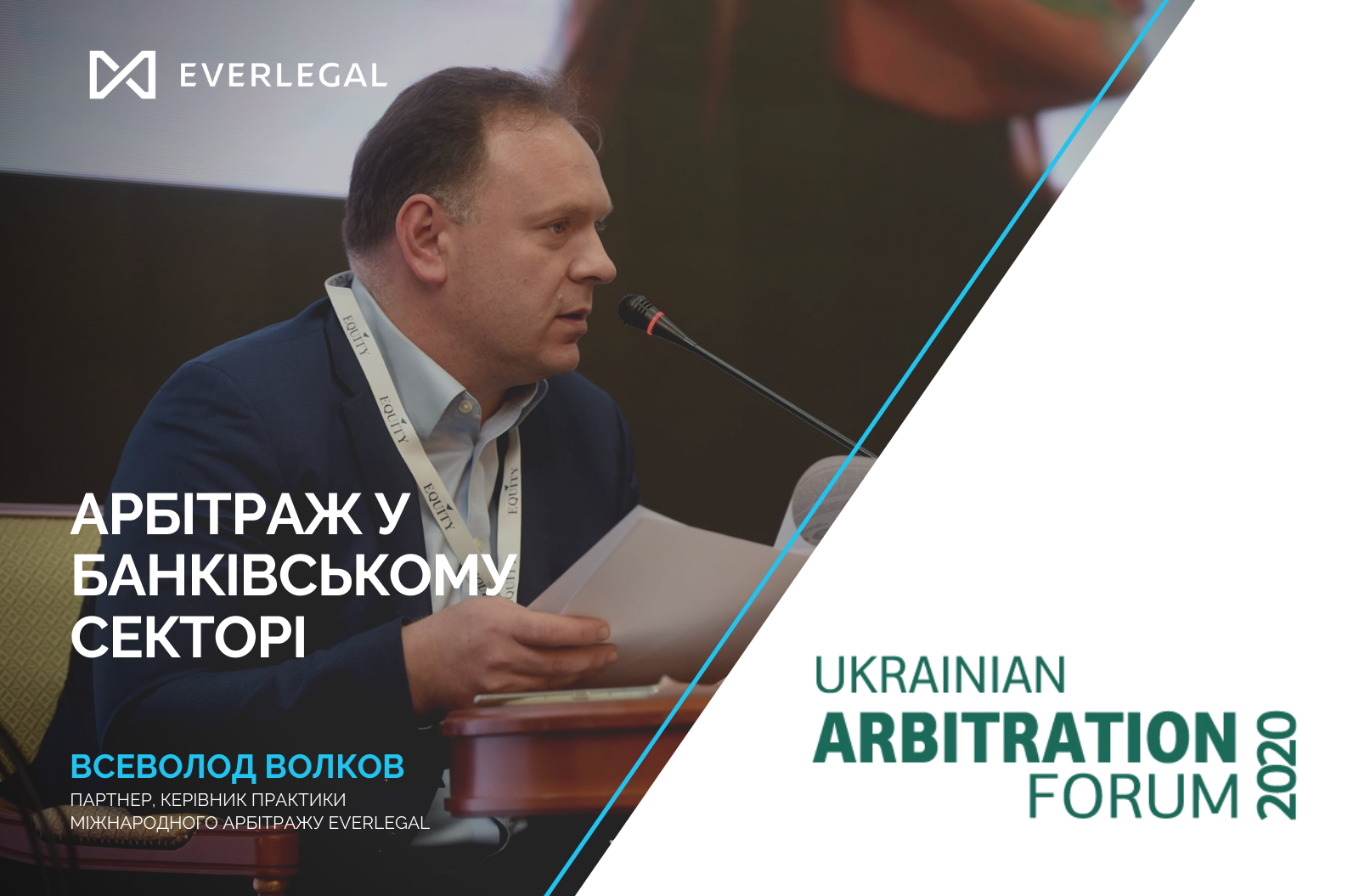 On 11 November 2020, the Ukrainian Arbitration Forum 2020, the first specialised arbitration event organised by the newspaper Yurydychna Praktyka, took place in Kyiv.
Experts of the 4th session of the forum shared with the participants about the nuances of arbitration disputes in various sectors of the economy. The speakers talked about the peculiarities of specialised arbitration, in particular in banking, agro-industrial, maritime, and other sectors.
One of the speakers of the 4th session was Vsevolod Volkov, EVERLEGAL partner, Head of International Arbitration Practice. Vsevolod spoke about statistics, development trends, and problematic issues in arbitrating disputes arising from banking and financial relations and possible directions for the development of arbitration in this sector.

We thank Yurydychna Praktyka for organising the event and all colleagues for an active professional discussion during the forum.