Law № 3656 and reduction of the VAT rate to 14%: what should agriculture market players expect?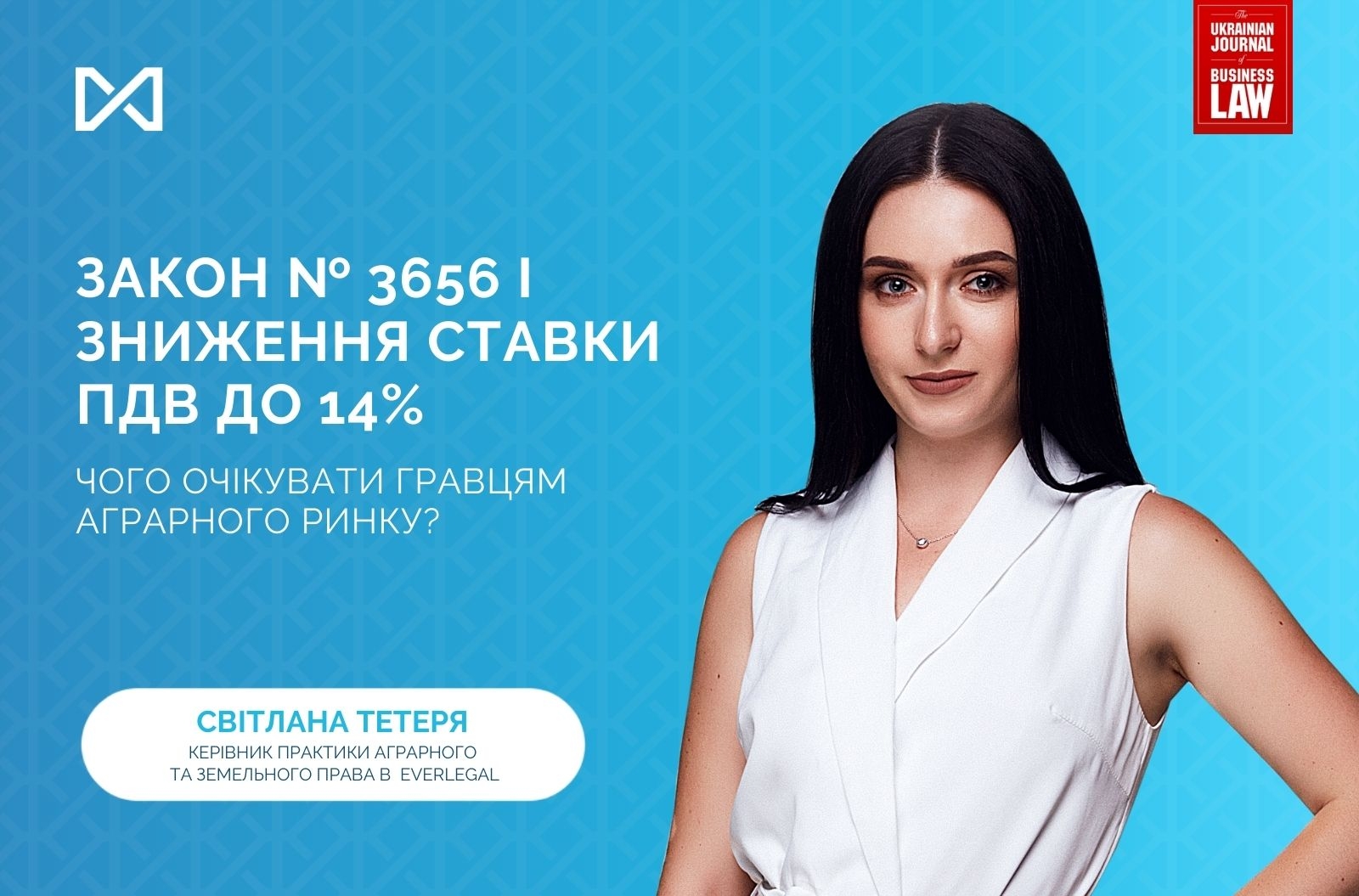 On 23 February 2021, the President of Ukraine signed Law No. 3656 which establishes a reduced VAT rate of 14% for transactions for the supply and import of certain agricultural products.
Svitlana Teteria, Head of Agriculture and Land law practice at EVERLEGAL, analysed what to expect for particular market players and whether the adoption of this Law will facilitate reducing the shadow market of the agricultural sector.
Read the commentary by Svitlana Teteria for the Ukrainian Journal of Business Law by the link.