Pro Bono consultations for business on COVID-19 related challenges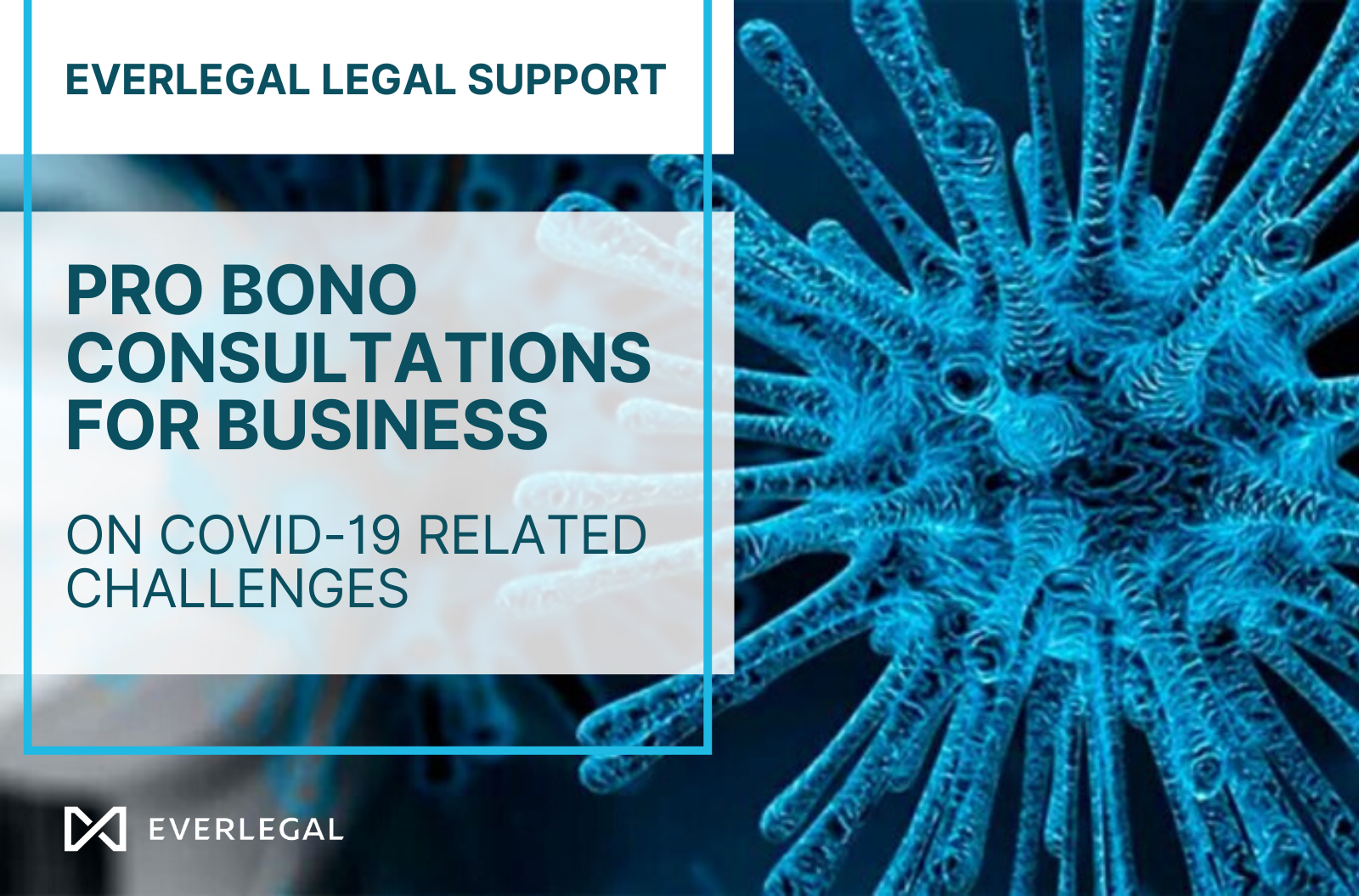 EVERLEGAL announces the launch of our Pro Bono Business Legal Support Program to help businesses with COVID-19 associated legal challenges.
From March 23 until May 31, we will devote 20% of our time to give our clients pro bono advice on legal issues resulting from COVID-19 pandemic and quarantine measures introduced by the Ukrainian Government.
The Pro Bono Business Legal Support Program includes advice on:
Employment issues;
Corporate and commercial issues;
Lease and real estate issues;
Tax issues; and
Review of recent legislative and regulatory changes.
EVERLEGAL Business Legal Support Team includes Senior Associates Yuliia Kylchynska, Mykhailo Gurin, and Oleksandr Demchuk, Associate Adriana Kryveshko and Junior Associate Lidiia Vatutina.
To get a free consultation please fill out a short form in:
During the day we will refer your request to one of our expert lawyers and will get in touch with you.