EVERLEGAL advised Louis Dreyfus Company Ukraine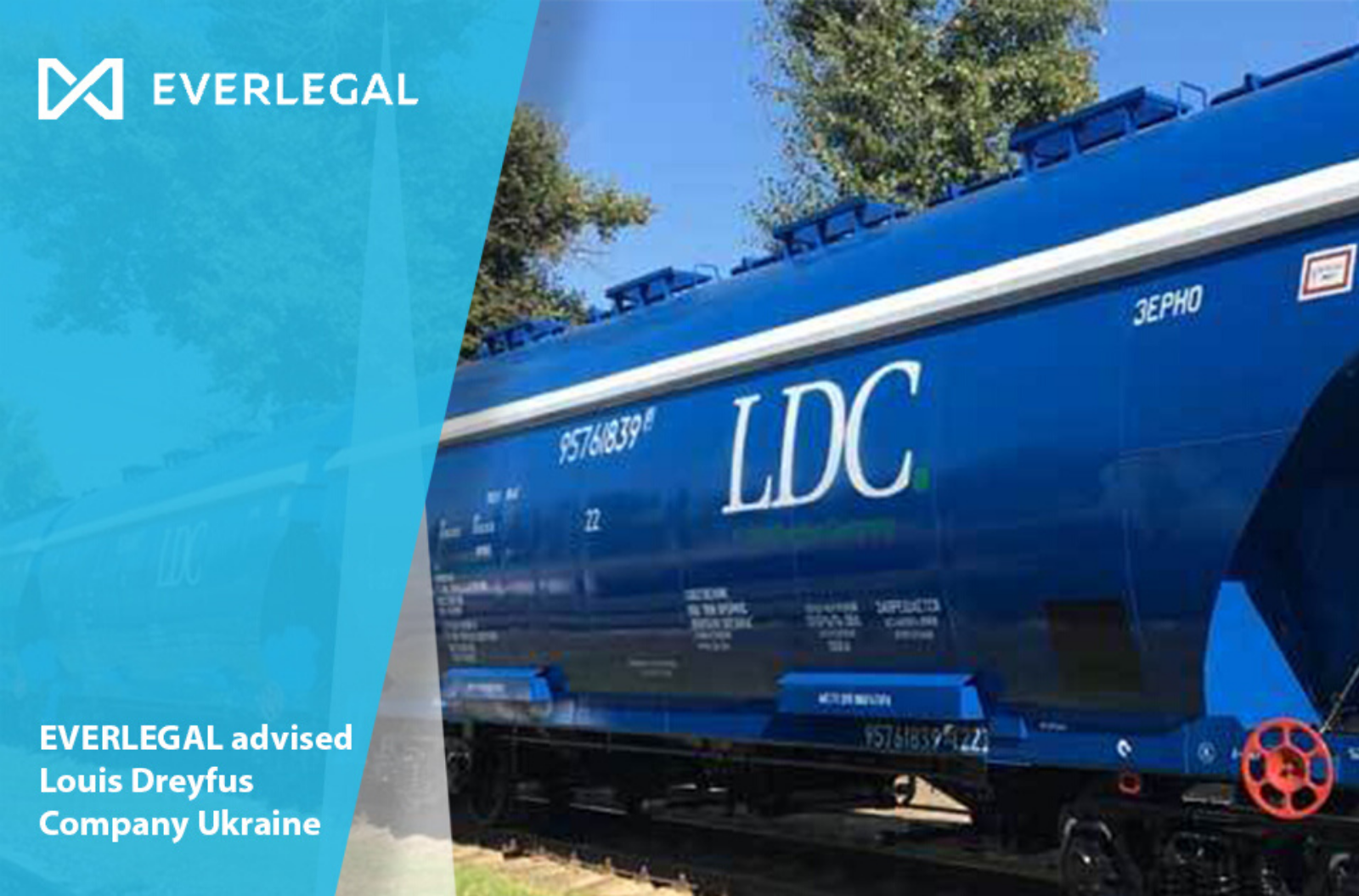 EVERLEGAL has recently advised Louis Dreyfus Company Ukraine (LDCU) on attracting financing from the European Bank for Reconstruction and Development (EBRD). EBRD provided LDCU a loan of up to US$ 35 million to finance a railcar logistics business in Ukraine, which will be fully owned by LDCU.
The funds will be used to acquire up to 1,000 grain-hopper railcars, which will significantly facilitate grain-handling logistics for the company and will enable LDCU to diversify its means of transporting grains from the country's agricultural areas to its ports.
In addition, the new venture will have a positive impact on the reduction of greenhouse gas emissions. The new railcars will reduce the volume of grain transported by trucks and will, therefore, help to lower annual CO2 emissions by 8,510 tonnes.
EVERLEGAL advised the client on various Ukrainian law aspects of the financing and security documents as well as certain regulatory matters. We have also assisted the client with certain corporate and employment matters, including setting up railcar logistics business company and engaging its management.
Our team was co-lead by partners, Andriy Olenyuk and Yevheniy Deyneko. They were assisted by Yuliia Kylchynska and Mykhailo Gurin, senior associates, Adriana Kryveshko, associate and Olha Horodniuk, junior associate.
We are proud of supporting LDCU in this important project which showcases our banking and finance capabilities as well as supports the image of a "green" and environmentally friendly law firm.
To see the press coverage follow by the link.