EVERLEGAL at V Business & Legal Energy Forum 2020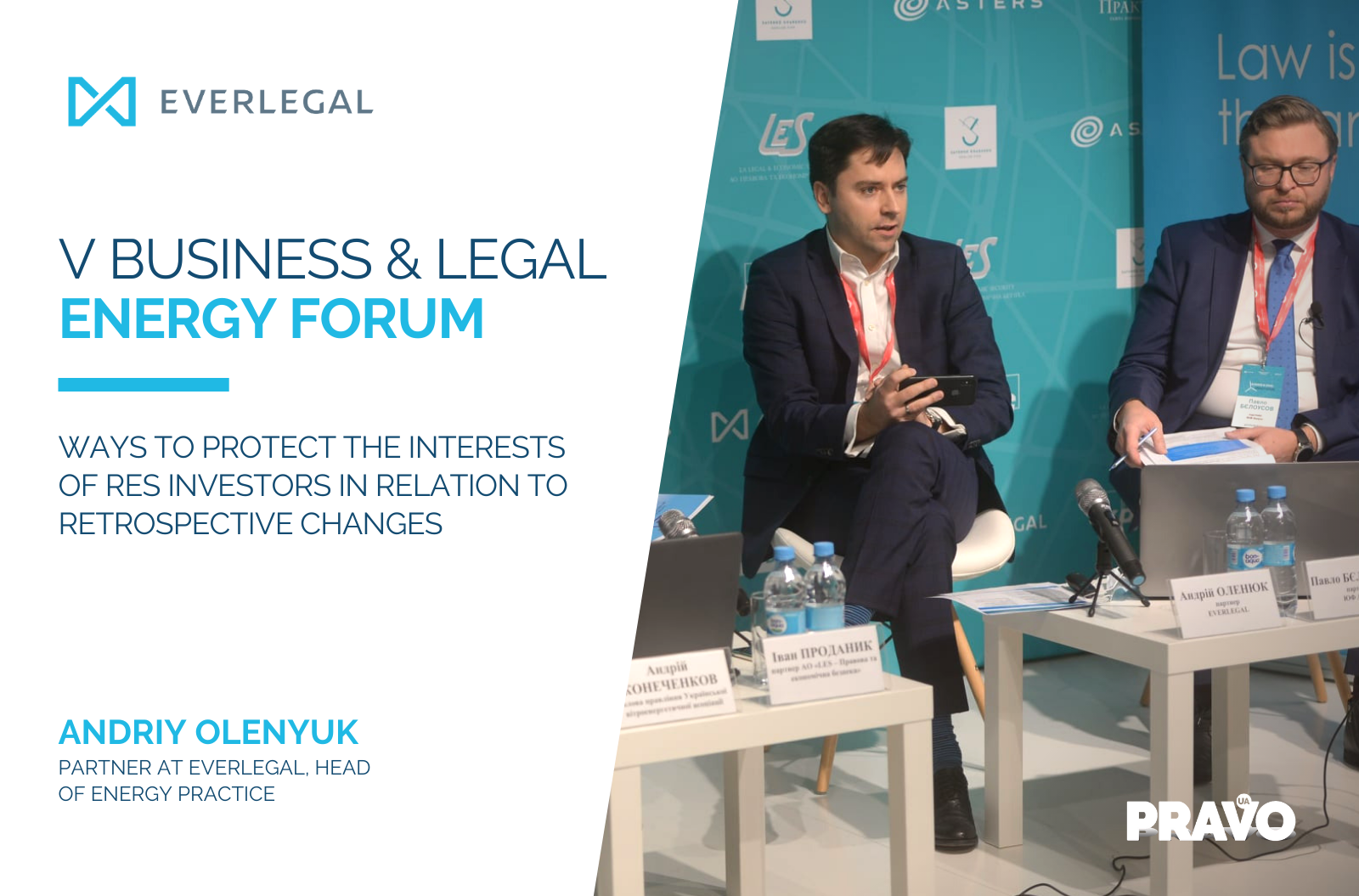 On 18 November 2020, the V Business & Legal Energy Forum 2020 took place in Kyiv, bringing together leading experts from the energy sector to discuss the latest trends, changes, and prospects for the development of the energy market in Ukraine.
One of the speakers of the forum was Andriy Olenyuk, partner and head of Energy practice at EVERLEGAL.
During the third session, Andriy shared with the participants about ways to protect the interests of RES investors in relation to retrospective changes. Andriy discussed two levels of protection: national and international, as well as the mechanism for protecting the rights of investors.
You can find the speaker's presentation at the link.
We thank all the participants of the event for active participation and interesting discussions, as well as Yurydychna Praktyka for organising the event.