EVERLEGAL advised UDP Renewables on the implementation of PERVOMAISK SES project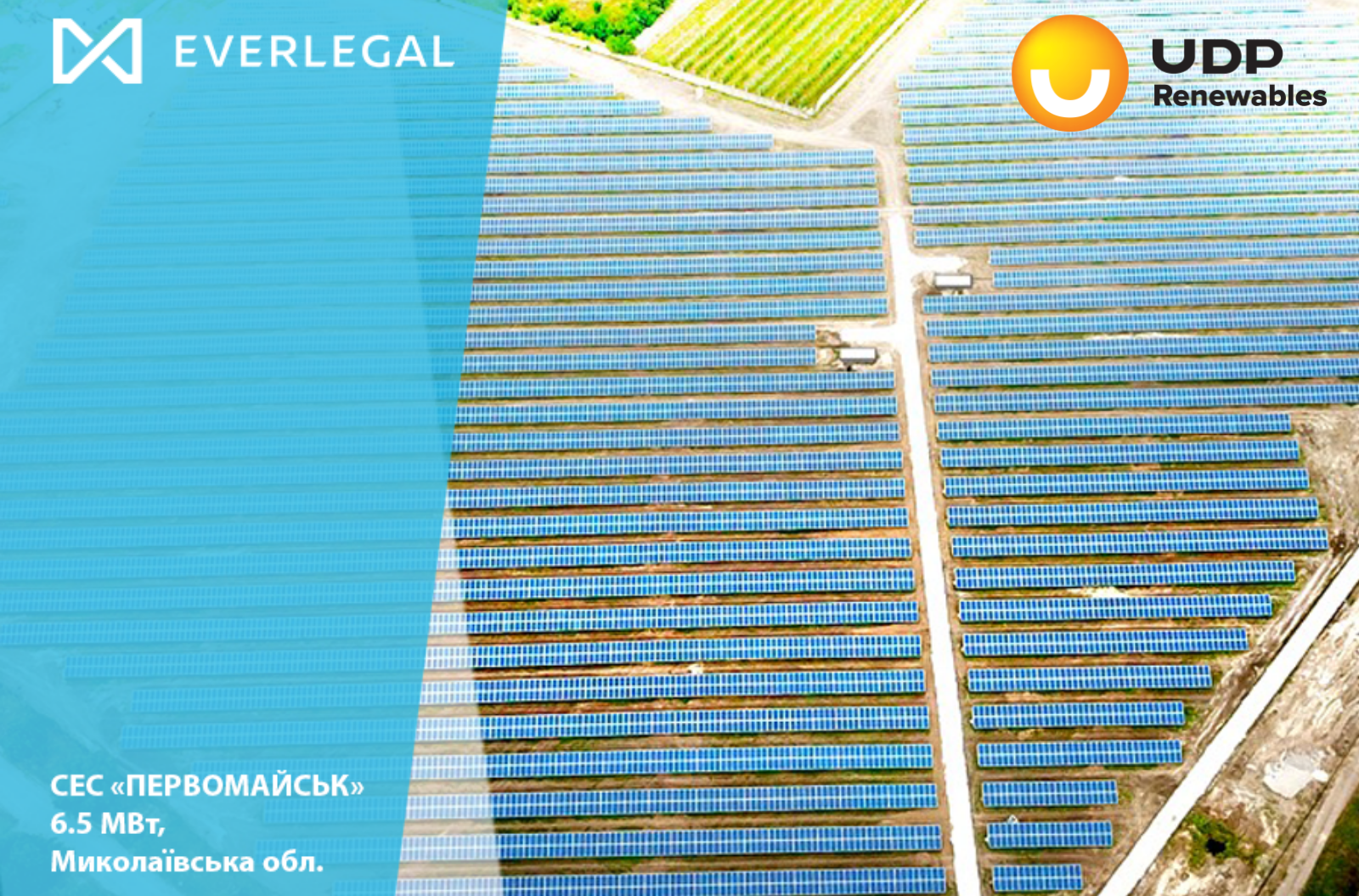 EVERLEGAL acted as a legal advisor to UDP Renewables in the PERVOMAISK SES project - the sixth 6.5 MW solar power plant which the client successfully commissioned on the solar plains of Mykolaiv region, Ukraine.
EVERLEGAL provided comprehensive legal support to UDP Renewables in connection with the project. EVERLEGAL's team advised the client on transactional matters during the acquisition of the SPV for further project development (including, project due diligence and preparing and negotiating transactional documents) and on post-closing integration. We also support the client in connection with further development, construction and commission of the project as well as project related financing, employment and regulatory matters.

More about important figures of the PERVOMAISK SES project:
The total investment involved in the project amounts up to € 5 million.
The operation of PERVOMAISK SES will reduce CO2 emissions by up to 11,000 tonnes per year.
The facility covers an area of 12.3 ha, with more than 19.7 thousand of solar panels with total capacity of 330W - the number of modules can generate almost 7600 MW of electricity per year.
On this project, EVERLEGAL team was led by Andriy Olenyuk, EVERLEGAL partner and head of Energy and Natural Resources Practice, together with EVERLEGAL professional energy team consisting of: managing partner Yevgeniy Deyneko, senior associate Yuliia Kylchynska, associates Alina Zhuk and Kyryll Kostyria.

For more information about the EVERLEGAL energy team experience and expertise follow by the link.
We sincerely congratulate our client, UDP Renewables, and all partners of the project with another significant contribution to the development of renewable energy in Ukraine!