EVERLEGAL - in the new edition of "Ukrainian Law Firms. A Handbook for Foreign Clients 2022"

We are pleased to share new research of the Ukrainian legal market prepared by "Ukrainian Law Firms. A Handbook for Foreign Clients".
This year, ULF does not rank law firms but instead focuses on describing their work projects for clients (for the research period – 2021), as well as the development of law firms' practices and industries.
Such English-language analytics are intended to become an important source of information about the Ukrainian legal services market, which will contribute to the involvement of legal business in our country's economic rebooting. (Read more at the link)
ULF 2022 presents a detailed analysis of EVERLEGAL activities in 2021, which includes:
"Who is Who" section
1. The description of our key practices' advancement and significant projects for clients: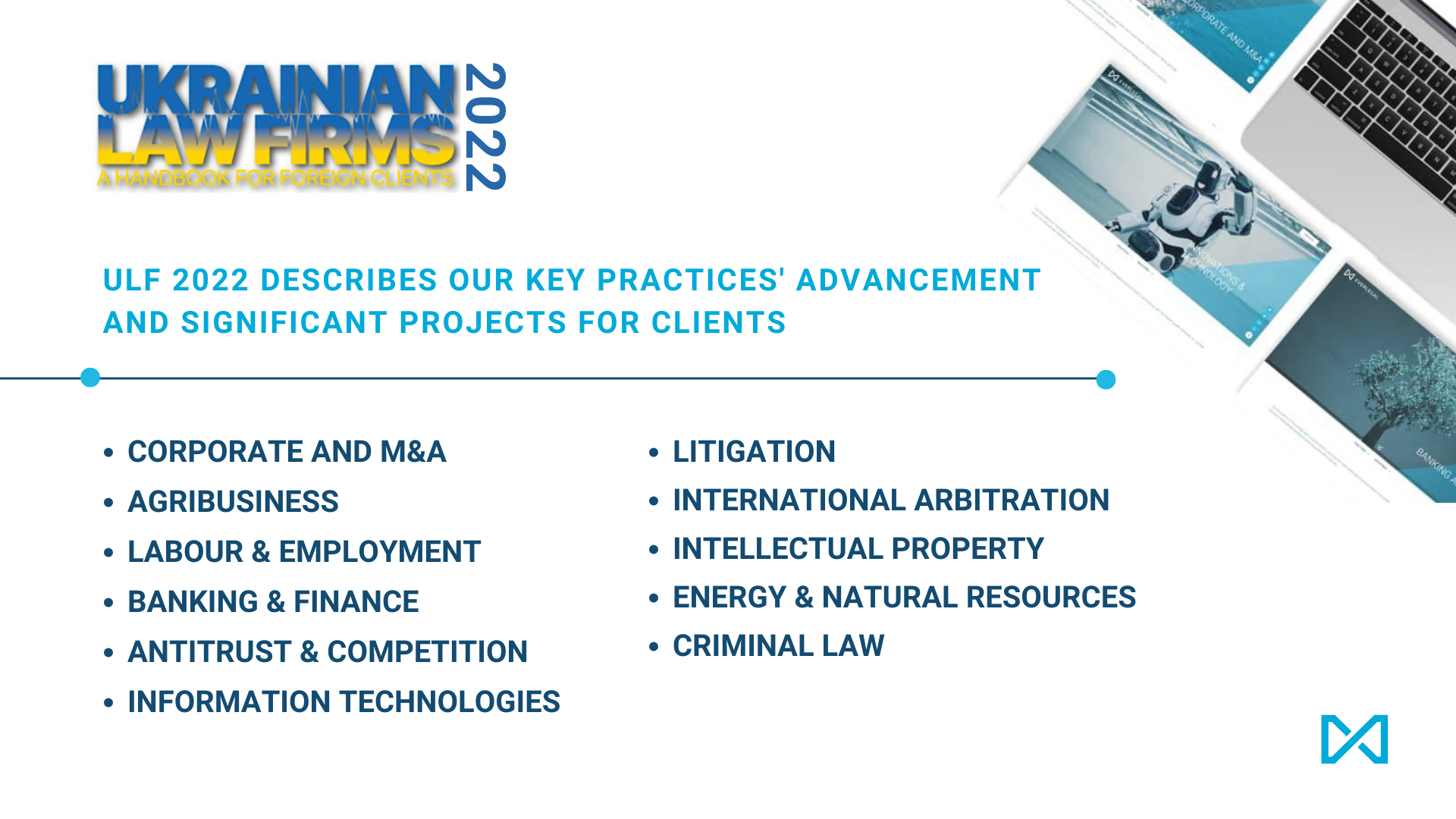 2. 10 EVERLEGAL lawyers are noted in their respective practices: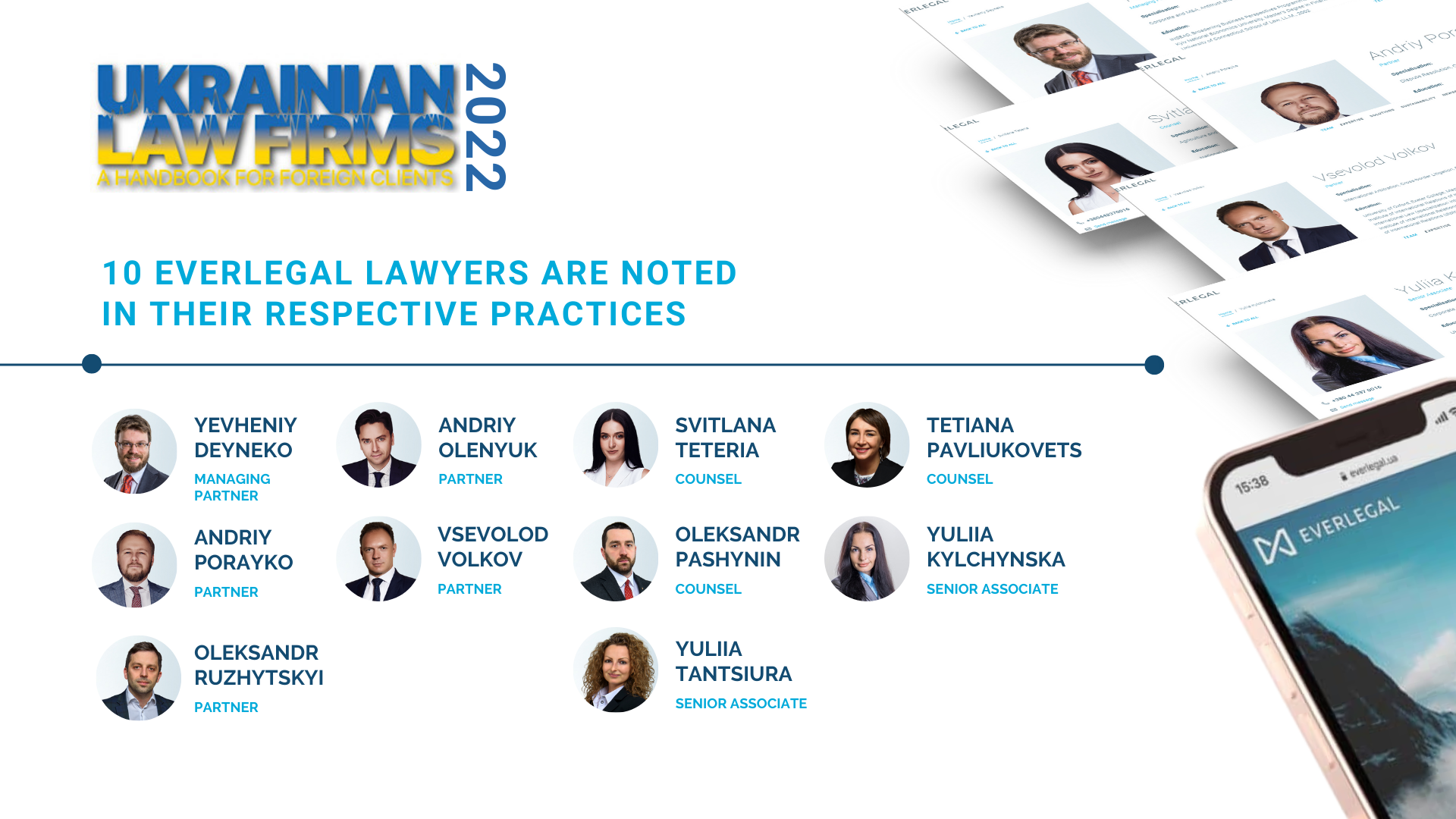 Discover more on ULF 2022 website.
We thank ULF for the high-quality analysis of the legal services market of Ukraine. And we thank our clients for their constant trust in our team.
Let's work together for a victory!