UDP Renewables have implemented their largest project - SPP "Scythia-Solar"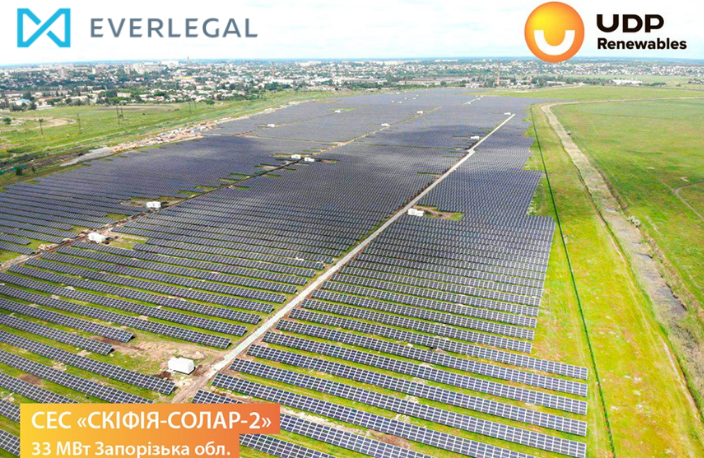 We are proud to congratulate our client, UDP Renewables, on the implementation of their largest project - SPP "Scythia-Solar" and putting into operation its second stage - SPP "Scythia-Solar-2", which will produce almost 42,000 MWh per year and provide electricity to 13,300 households.
This is an incredible contribution to the development of renewable energy in Ukraine and the economy of our country in general!
EVERLEGAL team provided comprehensive legal support to SPP "Scythia-Solar" and SPP "Scythia-Solar-2". In these projects, our team was led by EVERLEGAL partner and the head of Energy and Natural Resources Practice, Andriy Olenyuk, together with the professional EVERLEGAL Energy team consisting of: Managing Partner Yevheniy Deyneko, Senior Associate Yuliia Kylchynska, Associates Alina Zhuk and Mykyta Stebliuk and Junior Associates Olha Horodniuk, Vladyslav Lazarevych and Kyryll Kostyria.
We are glad to be part of this significant event and we wish UDP Renewables team success in future projects!